Puppy Paradise Classes
This 6-week course is for puppies that have already been through a puppy course either with Paw by Paw or with another training provider! This course focuses on teaching control around other dogs and people as well as preparing you for the dreaded adolescent phase! The ultimate goal for the course is for your puppy to be in control for a variety of scenarios entirely off lead. Wouldn't you love it if you could walk into a class with your puppy off lead, have them stay with you instead of going over to the other puppies, play with the puppy when you give them permission and then recall away from play perfectly the first time? If that's what you want, this is the course for you!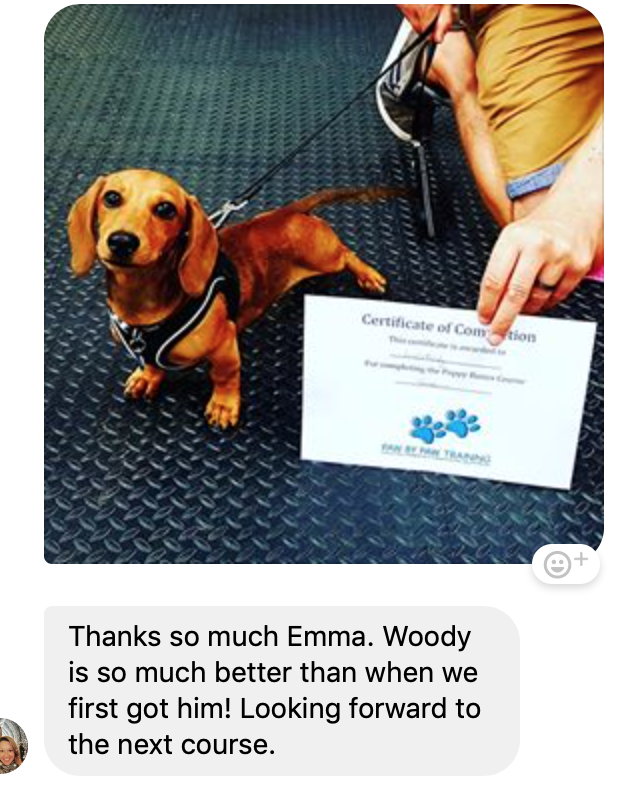 When:
7pm-7.45pm on Thursdays. Flexible start times means that you don't have to wait for the 6 week course to finish before signing up! You can join whenever you want as long as there are spaces in the class.
What to bring:
Small, high value food rewards (preferably a variety), a favourite toy, lead, flat collar and/or harness, a chew toy or filled kong and something comfy for the dog to lay on between exercises. Any family members welcome, this is a fantastic course to teach the whole family how to deal with their new canine family member.
Health requirements:
All attendees must be up to date with vaccines or titre tests.
Class size:
6 dogs maximum.
Cost:
£70 per dog.
Location:
Lead On Dog Shop's on the Granby Industrial Estate, Weymouth (DT4 9TJ).
Registration:
Contact Emma at emma@pawbypawtraining.co.uk to register or for more information.