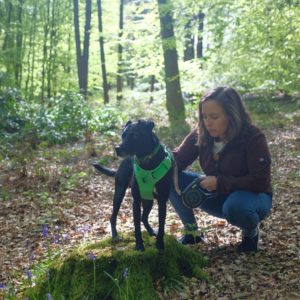 Training your dog takes time and can be incredibly overwhelming. Having someone start this training off for you and assist with handling in challenging environments can be hugely helpful and it can also save you time! 
Our behaviour walks are open to any behaviour 121 client who would like a helping hand with getting their training done. They are perfect if you're struggling with a certain environment, a certain trigger, time to fit sessions in or need to kick-start your dog's training whilst you get the hang of the mechanics of the skills you're working on. 
These walks are only available to clients on our books for 121 behaviour work. There's no point in us training your dog and not passing on the how/what to do to you. A combined package of walks and 121 training will allow you to get the most out of each service. 
Discounts are also available for anyone employed in the emergency services. Please provide proof of employment when enquiring about a class for this discount to be applied.
Single walk
Price per walk 
Hour long walk
Pick up from and drop off to your house
2 walks/week
Price per walk
Hour long walk 
Pick up from and drop off to your house
Update message on how your dog did and what was worked on
All walks must be booked within a week
3 walks/week
Price per walk
Hour long walk 
Pick up from and drop off to your house
Update message on how your dog did and what was worked on
All walks must be booked within a week