Hand touches are one of my favourite behaviours and they're so helpful for when you want to move your dog in any context. Check out the tutorial on how to teach this below.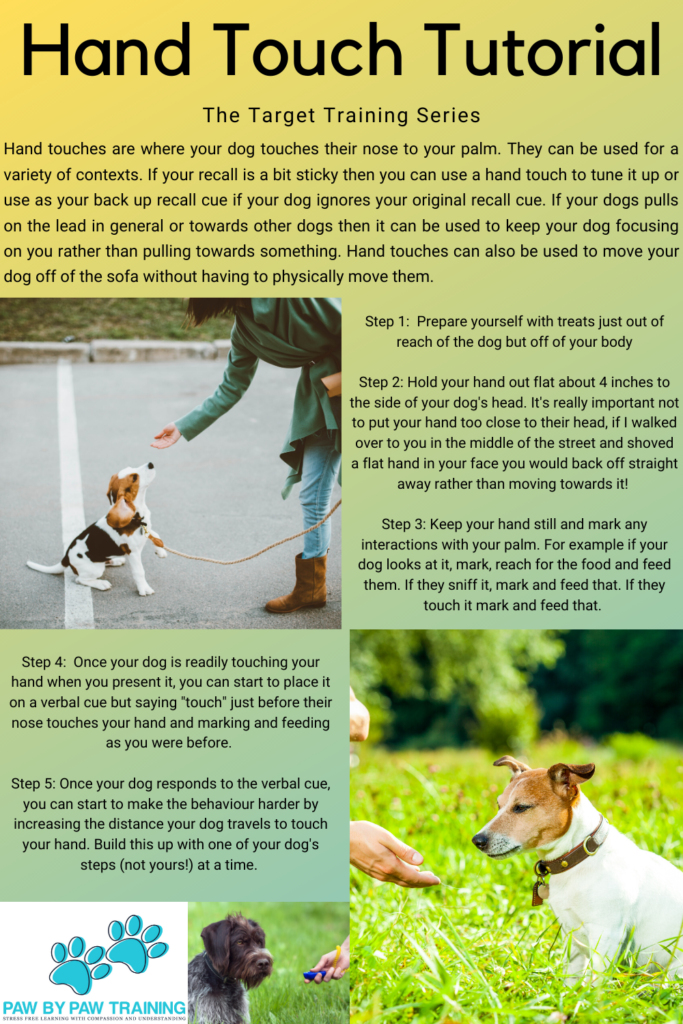 A video version of this tutorial is on its way as soon as I've dealt with some technical difficulties. I'll update this page with the relevant link as soon as it's available. Updates will be posted on Facebook and Instagram so you don't miss out!
Give this a try and let us know what you think! Hard? Easy? Helpful? If you're having any problems I'm happy to help coach people in the comments!